On Monday, I joined over a hundred other young American Jews in Washington DC to protest Trump moving the US embassy in Israel from Tel Aviv to Jerusalem. As we marched, news rolled in of Palestinians killed by Israeli snipers at the Gaza separation fence. A staggering 37 people had been killed as we blocked Pennsylvania Avenue near the Capitol. By the time the protest ended, the death toll had passed 40. And at the end of the day, at least 58 people had been killed. It was the deadliest day in Gaza since the 2014 war on Gaza. Continue reading →
You remember Sisyphus from Greek mythology, right? The king rolling a stone toward the crest of a hill….
He could never heave the stone over the top, "the weight would turn it back…"
The story tells he was punished for cheating.
In more recent times, this folklore figure stirred the creative imagination of a French author, Albert Camus. His Myth of Sisyphus: Essay on the Absurd tells the story of the absurd hero accomplishing nothing. The tragedy begins the moment he knows his labour is hopeless.
This is his moment of consciousness. Back down the hill to start pushing up the stone for "a hundred times over."
The essay teaches that futile suffering is a preference. It is the absurd hero's silent joy. It is the price for his victory. He is the master of the day. If the stone is still rolling, the absurd hero is still busy and active.
Sisyphus of Camus teaches too much self-confidence may raise rocks.
In the tragedy of Syria, who is in the struggle toward the heights? You can finish the story: one, two, three, four, more absurd heroes…
Mariela Baeva
Months ago, several girls out of 82 boarded a helicopter at the outskirts of Abuja, the capital of Nigeria. They were on the way to be reunited with their parents and classmates. After a re-integration programme, their education was resumed last September for those who wanted.
The group of 82 Chibok schoolgirls was released by Boko Haram after lengthy talks brokered by the Swiss government and the International Committee of the Red Cross and mediated by local lawyers.
Days ago, the first conviction of a man involved in the 2014 kidnapping of 276 schoolgirls from the town of Chibok, Borno state, northeast Nigeria, became a fact. A spokesman of the Justice ministry advised that the 35-year-old member of Boko Haram was given 15 years in jail after admitting to taking part in the abduction.
Hundreds of Boko Haram suspects have been tried by a special court. More than 1000 suspects are still held at the Kainji military detention facility. Continue reading →
Dear Mariela,
A few days ago, I asked you: what is the one question you want me to ask  world leaders?
It was a few hours before a key moment for the campaign to fund education – the Global Partnership for Education's replenishment conference in Dakar, Senegal, where I was going to deliver the keynote speech.
And you were clear that the biggest question of the moment was: what will you do to turn the decline in education financing around and ensure that every child can realise their right to education?
To be honest, when I sent you that email, I was feeling a bit sceptical. For years aid to education has been stagnating or going down. I've spoken at big events before.
What was going to change this time? And why now? Continue reading →
What is a government shutdown?
When the US Congress fails to pass appropriate funding for government operations and agencies, a shutdown is triggered. Most government services are frozen, barring those that are deemed "essential", such as the work of the Department of Homeland Security and FBI.
During a shutdown, nearly 40% of the government workforce is placed on unpaid furlough and told not to work. Many, but not all, are non-defense federal employees. Active duty military personnel are not furloughed.
Why is the government poised to shut down? Continue reading →
                                                            Video  of   Race to Freedom  Project
                                     Chibok diaries: Chronicling a Boko Haram kidnapping (BBC)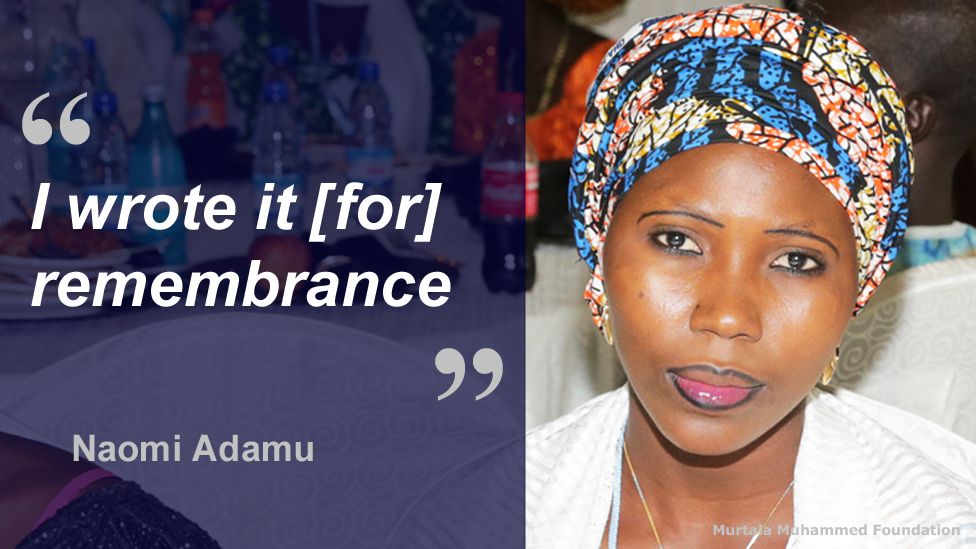 Zannah Mustapha has helped to transform the lives of children affected by Boko Haram in Nigeria. He founded two schools that offer free education, meals and healthcare to orphans – and even the children of Boko Haram fighters. The lawyer also played a key role in negotiations to free more than 100 kidnapped Chibok schoolgirls. Now his inspiring work has won the UN's 2017 Nansen Refugee Award. Take a bow, sir. (credit: theirworld.org)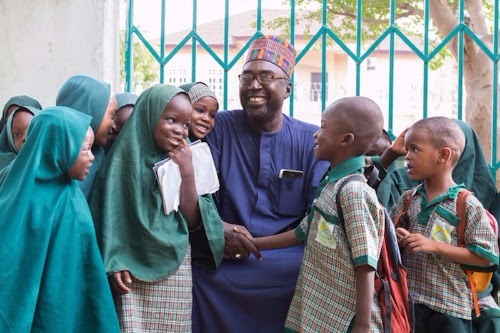 The children who fled Boko Haram (BBC)
@MarielaBaeva 
A global petition to support the human rights of the Rohingya women and children. Mariela Baeva @bbc100women
Top-50-global-personalities-with-an-outstanding-commitment-to-diversity –
http://bnr.bg/horizont/post/100693941/mariela-baeva-edinstveniat-predstavitel-ot-iztochna-evropa-v-klasacia-na-ikonomist
You spoke. They promised. Send Yalla's message to world leaders:
One year on: what's happened and what remains to be done.
Syrian refugee children in and out of school (data from TheirWorld.org):
At the end of 2016, there were 1.6 million registered Syrian refugees of school age in Turkey, Lebanon and Jordan.
TURKEY: 491,896 in school, 380,000 out of school, 871,896 total (ages 6-18)
LEBANON: 200,000 in school, 277,034 out of school, 477,034 total (ages 3-17)
JORDAN: 170,000 in school, 91,000 out of school, 261,000 total
Will you join me in signing the petition to make sure it's a brighter future?http://www.aworldatschool.org/safeschools
Good news: eu-project-to-help-230k-refugees-go-to-turkey-schools (credit: theirworld. org)
The European Union approved a range of new projects worth more than $310 million to support refugees and their overstretched host communities. It includes more than $100 million of help for education in Turkey, Lebanon and Jordan (June'17).
Add your name. Support the campaigns:
https://www.theparliamentmagazine.eu/articles/news/former-mep-backs-campaign-provide-education-refugee-children#.Uz5-uSyKDIV
https://www.theparliamentmagazine.eu/articles/news/former-mep-fights-bring-back-our-girls-campaign
https://www.theparliamentmagazine.eu/articles/opinion/malala-yousafzai-deserves-nobel-peace-prize
https://www.theparliamentmagazine.eu/blog/eu-must-demand-safe-return-nigerian-schoolgirls
https://www.theparliamentmagazine.eu/blog/syrian-refugee-children-deserve-chance-education
https://www.theparliamentmagazine.eu/blog/eu-must-prevent-tax-fraud-financing-terrorism 
https://www.theparliamentmagazine.eu/blog/schooling-helps-syrias-refugee-children-maintain-hope-face-conflict
https://www.theparliamentmagazine.eu/blog/world-leaders-must-keep-their-promises-syrian-refugee-children – 08.03.17
More than 80 of the students kidnapped in Boko Haram's war on education were released to the Nigerian government. The president has promised to "spare no effort" to find those girls who are still missing (credit: theirworld. org).
Seven years after sparking the Arab spring, Tunisians are back on the streets to protest against a new finance law. The law took effect on January 1st and has caused widespread price hikes. The government claims that it had no choice: it must bring the deficit down to honour a deal with the International Monetary Fund. This has not assuaged Tunisians, who are frustrated by a stagnant economy. Worse, they are in for more austerity