Video  of   Race to Freedom  Project
                                     Chibok diaries: Chronicling a Boko Haram kidnapping (BBC)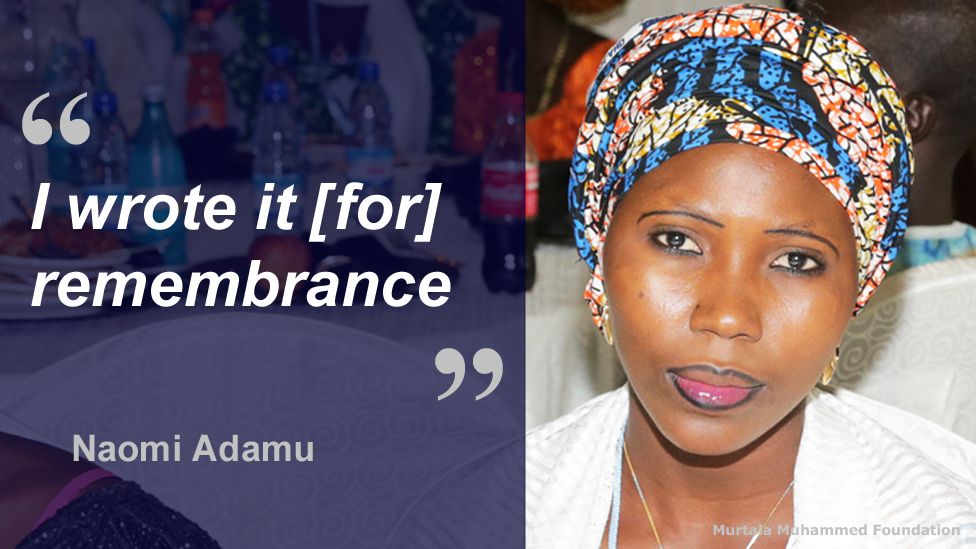 Zannah Mustapha has helped to transform the lives of children affected by Boko Haram in Nigeria. He founded two schools that offer free education, meals and healthcare to orphans – and even the children of Boko Haram fighters. The lawyer also played a key role in negotiations to free more than 100 kidnapped Chibok schoolgirls. Now his inspiring work has won the UN's 2017 Nansen Refugee Award. Take a bow, sir. (credit: theirworld.org)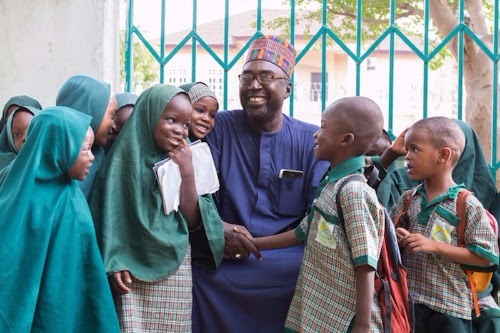 The children who fled Boko Haram (BBC)
@MarielaBaeva 
A global petition to support the human rights of the Rohingya women and children. Mariela Baeva @bbc100women
Top-50-global-personalities-with-an-outstanding-commitment-to-diversity –
http://bnr.bg/horizont/post/100693941/mariela-baeva-edinstveniat-predstavitel-ot-iztochna-evropa-v-klasacia-na-ikonomist
You spoke. They promised. Send Yalla's message to world leaders:
One year on: what's happened and what remains to be done.
Syrian refugee children in and out of school (data from TheirWorld.org):
At the end of 2016, there were 1.6 million registered Syrian refugees of school age in Turkey, Lebanon and Jordan.
TURKEY: 491,896 in school, 380,000 out of school, 871,896 total (ages 6-18)
LEBANON: 200,000 in school, 277,034 out of school, 477,034 total (ages 3-17)
JORDAN: 170,000 in school, 91,000 out of school, 261,000 total
Will you join me in signing the petition to make sure it's a brighter future?http://www.aworldatschool.org/safeschools
Good news: eu-project-to-help-230k-refugees-go-to-turkey-schools (credit: theirworld. org)
The European Union approved a range of new projects worth more than $310 million to support refugees and their overstretched host communities. It includes more than $100 million of help for education in Turkey, Lebanon and Jordan (June'17).
Add your name. Support the campaigns:
https://www.theparliamentmagazine.eu/articles/news/former-mep-backs-campaign-provide-education-refugee-children#.Uz5-uSyKDIV
https://www.theparliamentmagazine.eu/articles/news/former-mep-fights-bring-back-our-girls-campaign
https://www.theparliamentmagazine.eu/articles/opinion/malala-yousafzai-deserves-nobel-peace-prize
https://www.theparliamentmagazine.eu/blog/eu-must-demand-safe-return-nigerian-schoolgirls
https://www.theparliamentmagazine.eu/blog/syrian-refugee-children-deserve-chance-education
https://www.theparliamentmagazine.eu/blog/eu-must-prevent-tax-fraud-financing-terrorism 
https://www.theparliamentmagazine.eu/blog/schooling-helps-syrias-refugee-children-maintain-hope-face-conflict
https://www.theparliamentmagazine.eu/blog/world-leaders-must-keep-their-promises-syrian-refugee-children – 08.03.17
More than 80 of the students kidnapped in Boko Haram's war on education were released to the Nigerian government. The president has promised to "spare no effort" to find those girls who are still missing (credit: theirworld. org).
Seven years after sparking the Arab spring, Tunisians are back on the streets to protest against a new finance law. The law took effect on January 1st and has caused widespread price hikes. The government claims that it had no choice: it must bring the deficit down to honour a deal with the International Monetary Fund. This has not assuaged Tunisians, who are frustrated by a stagnant economy. Worse, they are in for more austerity
Though there has been progress, gender equality is still a long way off. That is the key message in our latest report, The Pursuit of Gender Equality: An Uphill Battle, released 4 October. As I write in this OECD Observer article, policies are changing for the better, but much more improvement is needed to close gender gaps in all areas of social and economic life. No country is immune. The challenges are varied: more women should be encouraged to study science, technology, engineering, and mathematics (STEM), for instance, and more men should be encouraged to do their fair share of unpaid care-giving. Women should be better represented as entrepreneurs, in public life, and at the highest levels of the private sector.
There's a lot to do, but we believe there is cause for optimism. Continue reading →
For most of the past half century, countries around the world have gradually opened up to foreign investment, and with good effect. Investment from other countries has supported growth and development, created jobs and enhanced welfare. Today, as our data show, OECD economies retain only limited traditional regulatory restrictions to inward foreign investment in the form of foreign ownership ceilings and other discriminatory conditions. While many emerging economies are generally less open, they have made their legal regimes for foreign direct investment less restrictive. Continue reading →
Migration is all over the news in Europe, North America and Australia. When people think about migration, they tend to picture either refugees driven to undertake dangerous journeys in order to escape threatening situations or people coming to a new country to pursue studies or work. Yet there is a large category of migrants all too often overlooked: family migrants. Such migrants accounted for 40% of migration to the OECD area in 2015 and they typically make up 25-50% of an OECD country's foreign-born population – and as much as 70% in the United States.
Why is family migration receiving so little attention? Continue reading →